How to Train Like the Celebrities Coached by Gunnar Peterson
Gunnar Peterson is probably one of the first names that comes to mind when you think of "celebrity" fitness personalities—but according to him, that association is just because of where he operates his gym.
"I'm a Beverly Hills-based strength coach, personal trainer, however you want to look at it," he said while introducing himself to Men's Health when we dropped by his Hollywood facility. "Because of where I am, you meet a lot of people in the entertainment industry as well as athletes from a number of different of different sports."
But Peterson's location isn't the only reason he's successful. The veteran trainer is clearly an expert at coaching people to success, as is abundantly clear from his wide-ranging A-list clientele. Peterson has worked with actors like Hugh Jackman, Matthew McConaughey, and Sylvester Stallone, reality TV royalty from the Kardashian/Jenner family, and pro sports teams, most recently as the L.A. Lakers Director of Strength and Endurance Training. He's also one of the expert trainers included in Chris Hemsworth's new Centr app.
No matter who he trains, or for what purpose, Peterson's philosophy is the reason for his success. That's why he's so popular—it's not some secret formula or Hollywood showmanship. Just smart programming and hard work.
View this post on Instagram
Pump, pump, pump, pump it up! @officialslystallone as your brother in biceps @schwarzenegger so (in)famously said 'The greatest feeling you can get in a gym, or the most satisfying feeling you can get in the gym is… The PUMP.' You earn that every day sir! There's more to that quote as many of you know but it's probably safer not to share it on The Gram… Pumping Iron 1977. Next up, Rambo 5, let's go!!! ・・・ All these celebrities talk about how HARD they work out and how early they have to get up and how they have to sacrifice. C'mon, ladies and gents, YO, It's an INCREDIBLE Privilege!!!! . THUMP THE PUMP !!! .@gunnarfitness #RAMBO 5
A post shared by Gunnar Peterson (@gunnarfitness) on
"The goal is to get [my clients] where they want to go, from a performance standpoint and of course from an aesthetics standpoint" he said. "We do a lot of strength training, and of course we work on flexibility, cardiovascular strength as well."
Peterson opened up his gym and walked us through some of the moves he uses in the workouts he creates for his A-list clients. You can plug the exercises into your current plan depending on what you're already doing, or use the routine as a standalone workout since it checks just about every box. "We hit multiple planes of motion, upper body, lower body, push, pull, and of course the all-important core."
Some of these moves require specialized gear you might only find in a Hollywood gym—never fear. We'll provide an easy substitution for each one that you should be able to pull off just about anywhere.
Gunnar Peterson's Hollywood Workout
Farmers Walk
2 to 3 sets
Perform on treadmill with 11 percent incline.
Sub: Walk holding dumbbells at your side. Shrug every 4 steps. Walk until you finish 8 to 10 shrugs.
Belt Squat
3 sets of 10 reps
If you try the staggered squat, aim for 2 sets of 6 to 8 reps per side.
Lateral Lunge with Chop
3 sets of 10 to 15 reps each side
Sub: Barbell or ViPR weight, seen below.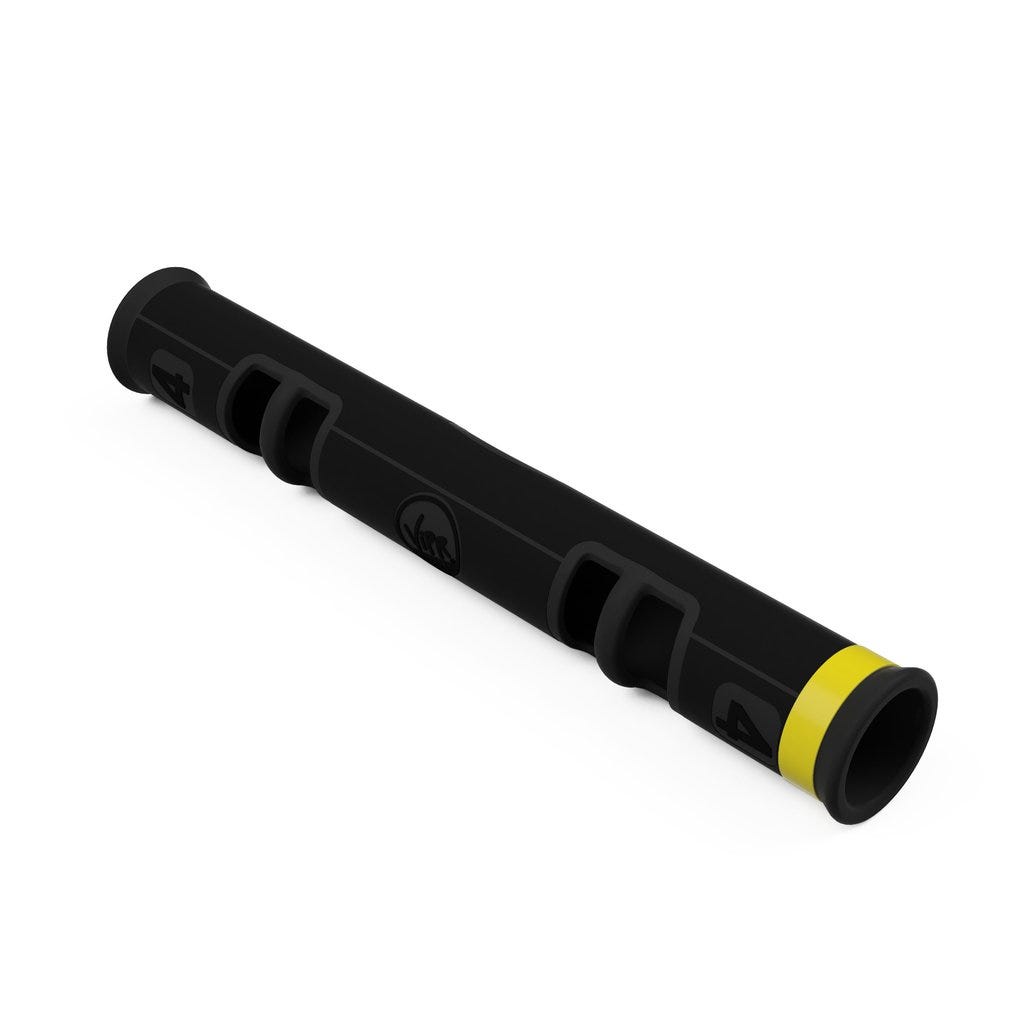 Traveling Pullup
3 sets of 6 to 8 reps
If you're using a shorter bar, move from one side to the other.
Athletic Press on Sorinex
3 sets of 4 to 6 reps
Sub: Dumbbell push press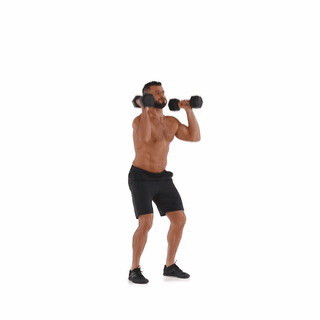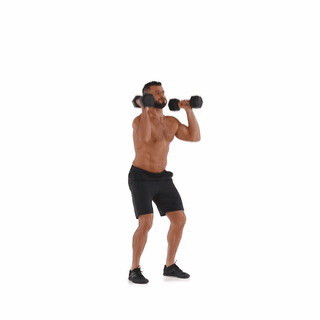 Men's Health
Interactive Plank
3 reps of 1 minute intervals
Sub: If you don't have the Stealth unit, try standard planks, shoulder tap planks, or some of the variations from the video below.
Snatch with Sorinex
3 sets of 4 to 6 reps per arm
Sub: Single-arm dumbbell snatch
HIIT Cardio on VersaClimber
30 seconds on, 30 seconds off for 6 to 8 minutes
Sub: Choose whatever implement you want, like jump rope, rower, treadmill, SkiErg, etc. to perform the interval protocol.
Source: Read Full Article