Man claims maggots used to eat away infection in foot saved his life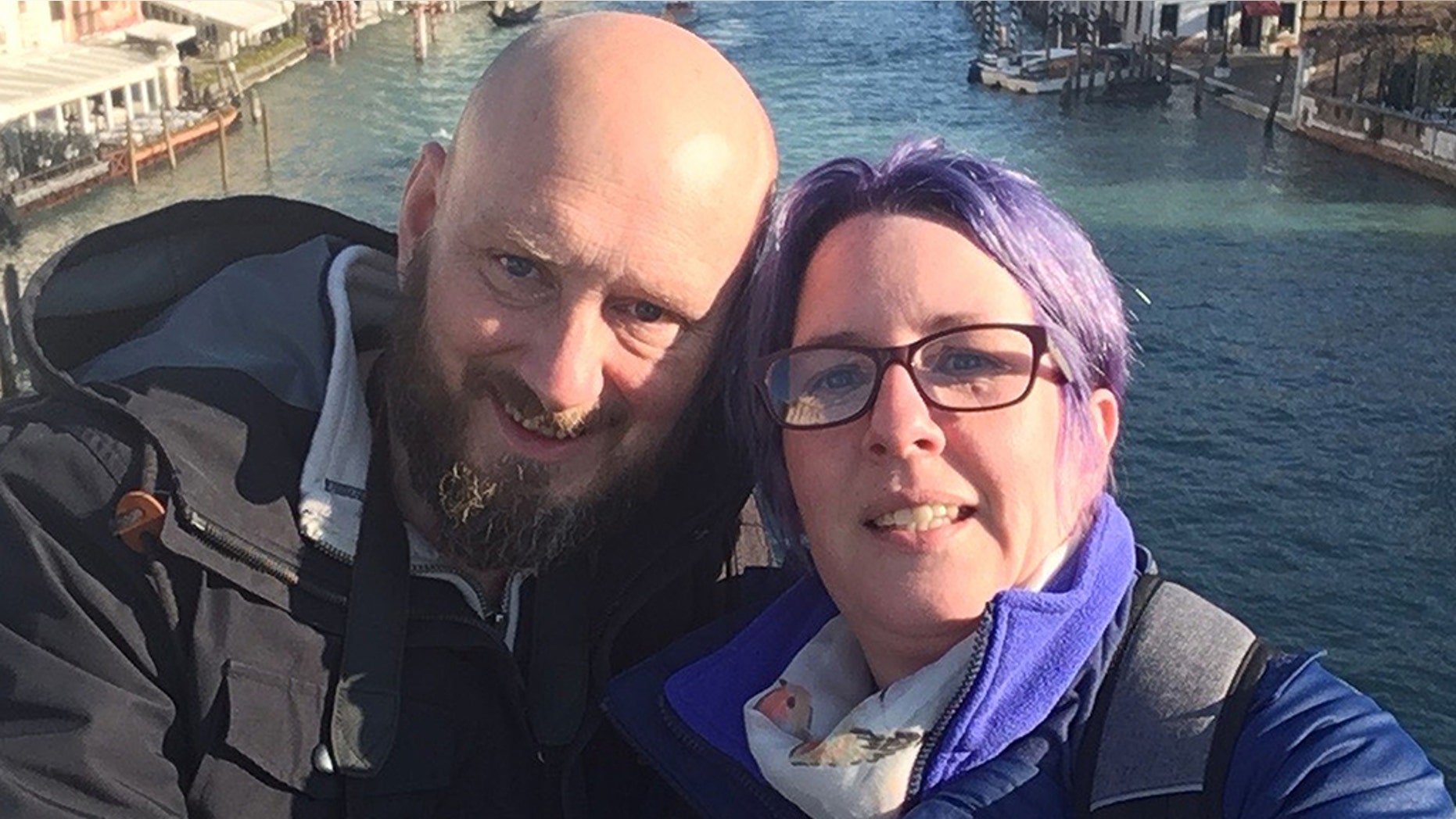 Matthew Blurton had been volunteering in The Gambia, Africa, in December 2017 when he became feverish and was unable to stand after the suspected bite turned into a blister. 
(Kennedy News and Media)
WARNING: GRAPHIC PHOTOS BELOW
A U.K. man said he is lucky to be alive and credits the 400 maggots used to eat away at a deadly infection in his foot with helping to save his life. Matthew Blurton, of Yorkshire, said he was bitten by an unknown insect while doing volunteer work in Africa in 2017.
Blurton said his symptoms began with a fever, and that he and his partner, Katie, thought maybe he had sunstroke, but later he was rushed to the hospital where the infection was traced to the blister on his foot. Blurton said the infection was so bad that staff didn't expect him to survive the trip back to the U.K.
MAN WAS INJECTING SELF WITH SEMEN IN ATTEMPT TO RELIEVE BACK PAIN, CASE REPORT SAYS
"Even in the hospital in Africa they had never seen anything as bad as this before, even with the locals," Blurton said, according to The Mirror. "Even in England, they had never seen anything like this."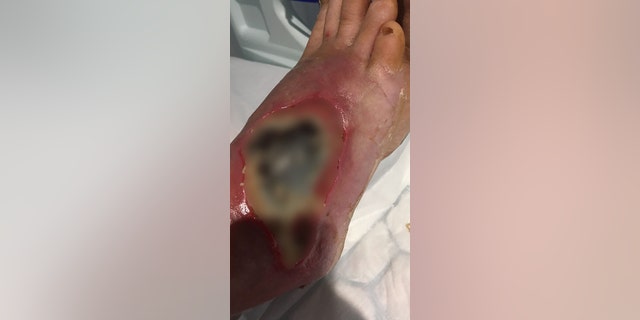 Blurton said that he could feel the maggots eating away at the infection.
(Kennedy News and Media)
Photos show Blurtons right foot severely swollen, with a blackened area around the infection. He was reportedly diagnosed with sepsis and cellulitis, and doctors decided to treat the wound with sterile maggots, which Blurton said he could feel moving around.
"After two days they had to rinse half of them off because they were going so fast," he said, according to The Mirror. "It was a lot of dead skin they were eating. They were saying with my dead skin it went almost down to my bone. I could feel my veins in my foot and them eating around them."
OYSTERS HARVESTED IN CALIFORNIA SICKEN MORE THAN 40, OFFICIALS SAY
While the concept may seem startling, the procedure has been documented several times before and has a long history of success. According to a report in The Telegraph, the U.K. government is allegedly considering sending maggots to war zones to treat wounds. The hope is the taper down on the number of secondary infections stemming from wounds, with the long-term goal of helping patients keep their limbs.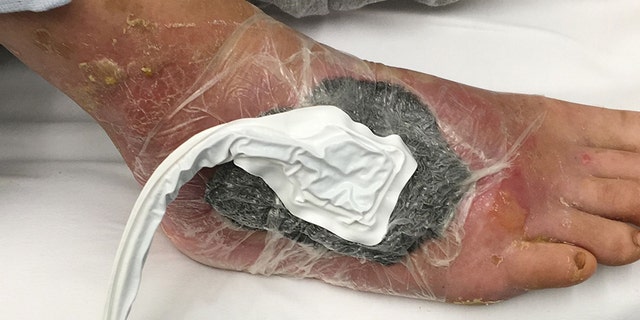 The infection left Blurton with an indent in his foot, and he said he has not had feeling in the area since the procedure.
(Kennedy News and Media. )
"Some of the nurses hadn't seen this treatment before so they were all coming in to have a look at my foot because it was unusual," Blurton said, according to The Mirror.
Blurton said that around 20 maggots were left in his foot to disintegrate on their own because removing them had become too painful. The procedure lasted a few days, and while he has recovered he is urging other travelers to be vigilant while working abroad.
CLICK HERE TO GET THE FOX NEWS APP
"I was wearing sandals, and there's a lot of things in the sand that can bite that I didn't know about, such as poisonous spiders," he said. "Keep your feet covered up. If I did go back I would have proper walking boots to keep my feet covered and I wouldn't wear shorts either."
Source: Read Full Article