The role of diet in the management of retinal vein occlusion
In a recent review published in Nutrients, researchers investigate the potential impact of dietary habits on retinal vein occlusion (RVO), the second most common retinal disorder after diabetic retinopathy that can lead to blindness.
Study: Prevention and Treatment of Retinal Vein Occlusion: The Role of Diet—A Review. Image Credit: fizkes / Shutterstock.com
What causes retinal vein occlusion?
The most common risk factors for RVO include hypertension, hyperlipidemia, and diabetes. However, the deficiency of other vitamins, such as vitamins A, C, or D and folic acid, may be independent risk factors for RVO, as these nutrients are associated with inhibitory effects on cytokines and chemokines involved in RVO pathogenesis.
Individuals at an increased risk of RVO are advised to adopt a diet that prevents potential nutritional deficiencies and avoid the excessive intake of macro and micronutrients, which could also have adverse effects.
Recently, researchers have recognized the profound influence of many micronutrients on human health and disease. A meta-analysis of 32 observational studies found a robust correlation between vegetarian diets and decreased systolic and diastolic blood pressures.
Influence of diets on RVO and its risk factors
Both plant-based and Mediterranean diets are associated with anti-inflammatory and anticoagulant effects.
Plant-based diets are rich in fiber, omega-6 fatty acids, antioxidants, phytochemicals, and phytosterols, the latter of which reduces the absorption of cholesterol. Likewise, the Mediterranean diet also incorporates many plant foods, including fruits, vegetables, legumes, nuts, and olive products.
In one meta-analysis, researchers showed that plant-based diets reduce total, low-density lipoprotein (LDL) and high-density lipoprotein (HDL) cholesterol without changing triglyceride levels. There is also strong evidence that vegan dietary patterns that exclude any type of animal-derived foods positively impact fasting and postprandial blood lipid levels to a greater extent than conventional therapeutic diets and statin treatment.
Replacing animal fats with polyunsaturated fatty acids (PUFA) reduces LDL-C without affecting HDL-C and triglycerides, decreases plasma glucose levels, and significantly reduces dependence on antidiabetic drugs. Reducing calorie intake associated with meat-free diets can result in weight loss, which is a widely recognized method for controlling blood sugar levels.
A 2014 meta-analysis found that a plant-based diet significantly improves blood sugar in patients with type 2 diabetes by lowering plasma glycated hemoglobin levels and increasing insulin sensitivity. Plant-based foods like soybeans have high amounts of lysine, leucine, phenylalanine amino acids, as well as various minerals like phosphate and calcium. Cereals that are rich in magnesium also improve the insulin signaling pathway, thereby reducing the risk of diabetes.
Olive leaf extract (OLE) has been shown to impact affected thrombus morphology. In patients treated with the OLE, the thrombus was filamentous and thin, while the blood clot was thick and completely occluded the vein in the controls.
Plant-based diets are poor in highly bioavailable heme iron. However, minor changes to food choices and preparation methods can enhance iron absorption from a vegetarian diet.
For example, using iron cookware can increase the bioavailability of iron by up to 9%. Similarly, consuming iron-rich foods alongside ascorbic acid and carotene-rich foods, avoiding coffee or tea between meals, and eating foods with lower phytate levels improve iron absorption.
Crucial nutrients to combat RVO
Within the body, methionine obtained through dietary sources helps synthesize homocysteine amino acids. Although meat products and legumes like beans, peas, and lentils are common sources of methionine, legumes have smaller amounts of this nutrient as compared to animal-based foods.
Vitamin B12 is a cofactor required for homocysteine metabolism. This essential micronutrient also plays a crucial role in red blood cell formation, nervous system function, and the biosynthesis of neurotransmitters.
Meat, eggs, fish, milk, and cheeses are rich in vitamin B12. Several studies have suggested that homeostasis between homocysteine and its cofactors is crucial for the optimal health of retinal blood vessels.
Vitamin D is a versatile nutrient involved in several metabolic processes beyond calcium regulation. Moreover, vitamin D is found in eye structures, including the retina, as hydroxylating vitamin D, where it most likely functions as an intraocular mediator in eye-related disorders.
Previously, researchers have shown that 51.4% of patients with central RVO (CRVO) had vitamin D deficiency as compared to 39.3% of patients in controls. Likewise, oral vitamin D supplementation has been shown to improve the anatomical and functional parameters of the macula in CRVO patients treated with bevacizumab.
Incorporating fruits and vegetables rich in vitamins A, C, and potassium, along with polyphenols and carotenoids, could also prevent eye diseases due to their anti-inflammatory, antioxidant, and anti-angiogenic effects. To this end, researchers have confirmed that a diet rich in vegetables and fruits narrowed retinal venular caliber, which is related to a higher quality of the retinal microcirculation.
Coenzyme Q10 has also been shown to improve the visual field significantly, thus highlighting its effectiveness in enhancing vision.
Conclusions
There remains a lack of studies that have investigated the impact of nutrition on the occurrence of RVO. RVO is the second most prevalent retinal disorder and significantly impacts visual impairment; therefore, it is crucial to identify risk factors for RVO and investigate the effects of nutrients on the retinal microcirculation system.
Journal reference:
Lendzioszek, M., Mrugacz, M., Bryl, A., et al. (2023). Prevention and Treatment of Retinal Vein Occlusion: The Role of Diet—A Review. Nutrients 15; 3237. doi:10.3390/nu15143237 https://www.mdpi.com/2072-6643/15/14/3237
Posted in: Medical Science News | Medical Research News | Medical Condition News
Tags: Anticoagulant, Anti-Inflammatory, Antioxidant, Ascorbic Acid, Bevacizumab, Blindness, Blood, Blood Clot, Blood Sugar, Blood Vessels, Calcium, Cell, Chemokines, Cholesterol, Coffee, Cytokines, Diabetes, Diabetic Retinopathy, Diet, Drugs, Eye, Fasting, Fatty Acids, Fish, Folic Acid, Food, Glucose, Glycated hemoglobin, Hemoglobin, Homocysteine, Hyperlipidemia, Insulin, Leucine, Lipoprotein, Lysine, Magnesium, Meat, Metabolism, Methionine, Minerals, Morphology, Nervous System, Nutrients, Nutrition, Peas, Phenylalanine, Potassium, Retinal Vein Occlusion, Retinopathy, Signaling Pathway, Soybeans, Statin, Tea, Thrombus, Triglyceride, Type 2 Diabetes, Vegan, Vegetables, Vegetarian, Visual Impairment, Vitamin B12, Vitamin D, Vitamin D Deficiency, Vitamins, Weight Loss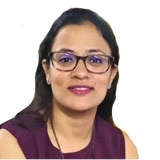 Written by
Neha Mathur
Neha is a digital marketing professional based in Gurugram, India. She has a Master's degree from the University of Rajasthan with a specialization in Biotechnology in 2008. She has experience in pre-clinical research as part of her research project in The Department of Toxicology at the prestigious Central Drug Research Institute (CDRI), Lucknow, India. She also holds a certification in C++ programming.