You Can Buy A Fitbit For Less Than $70 On Amazon Right Now
Amazon is offering a big discount on the Fitbit Alta fitness tracker.
The Fitbit Alta watch is $60 off the original price, making it only $69 right now.
The tracker offers advanced fitness tracking and performance analysis features, plus a five-day battery life.
There are so many fitness trackers on the market to choose from. If you're looking for one that's understated, but still helps you stay on top of your health and fitness goals, consider the Fitbit Alta—which just so happens to be totally discounted on Amazon today.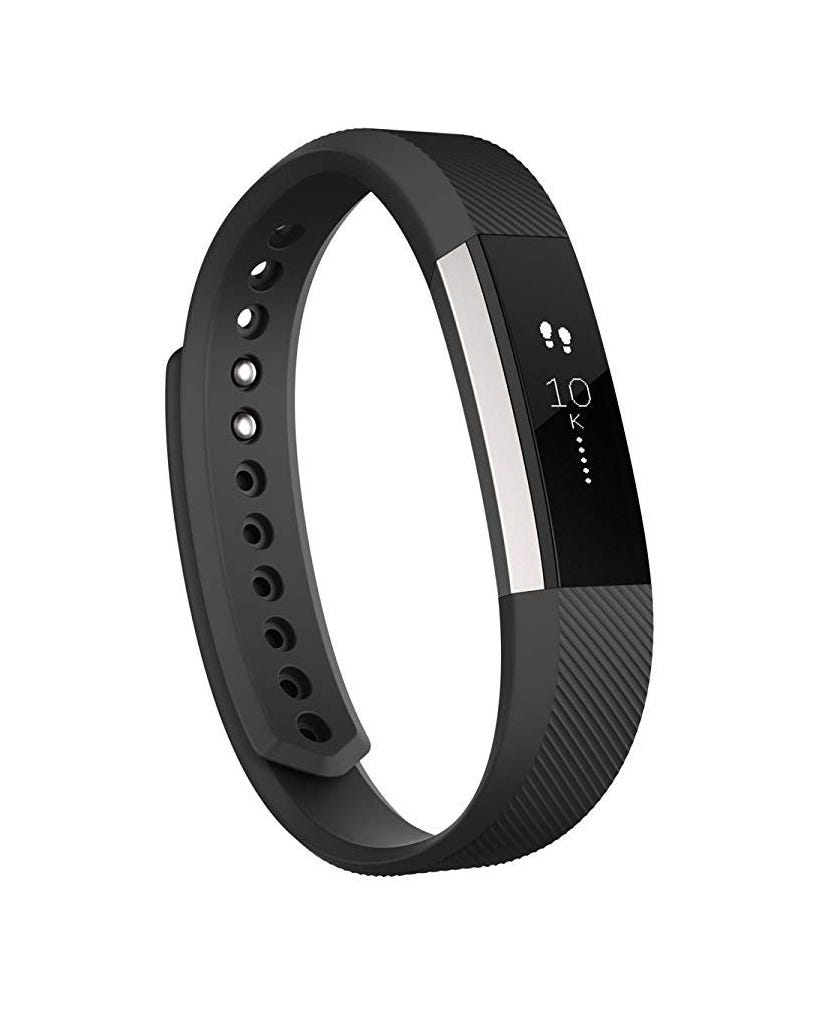 You can snag the Fitbit Alta for a mere $69 on Amazon right now. That's $60 or 47 percent off the original price of $129.95.
While the Fitbit Alta may not be as flashy as some of its Fitbit siblings, it certainly gets the job done in the fitness tracking department. This tracker features automatic exercise recognition—which means it records your running, cycling, or other aerobic workout, without pressing any buttons. The tracker saves the data and summarizes your workout, so you can reference it immediately after your workout, or later on.
It also automatically tracks the number of steps you take, stairs you climb, the distance you cover, the number of calories you burn, and the amount of active versus stationary minutes throughout the day. It will even send you move reminders if you're sitting still for too long.
The Fitbit Alta is also water- and sweat-resistant, so you don't need to stress about wearing it during an extra-grueling workout. Plus, it features a five-day battery life (five days!) so you don't need to stress about constantly recharging the tracker.
In addition to tracking your fitness, the Fitbit Alta also measures how long and well you sleep every night, and gives you useful data to help improve your rest time. And if you hate the sound of your obnoxious morning alarm, this Fitbit offers a silent alarm feature to gently wake you up in the morning with a vibration on your wrist.
Even though the Fitbit Alta doesn't have a large screen, you can still get text, email, and calendar notifications right on your wrist.
So if you've been stalling on buying a fitness tracker, now is the time to make it happen—don't snooze on this awesome deal.
Source: Read Full Article